Jumper Cable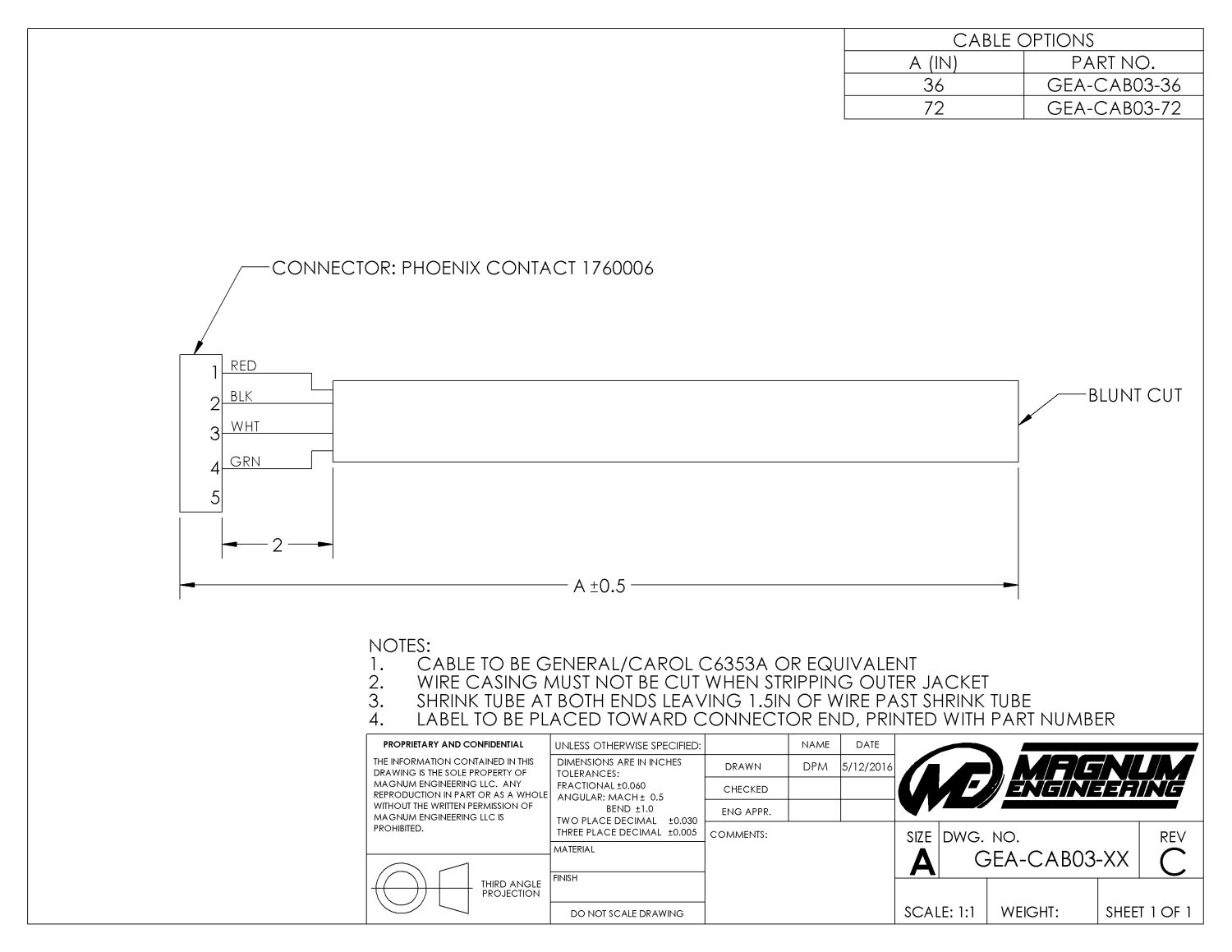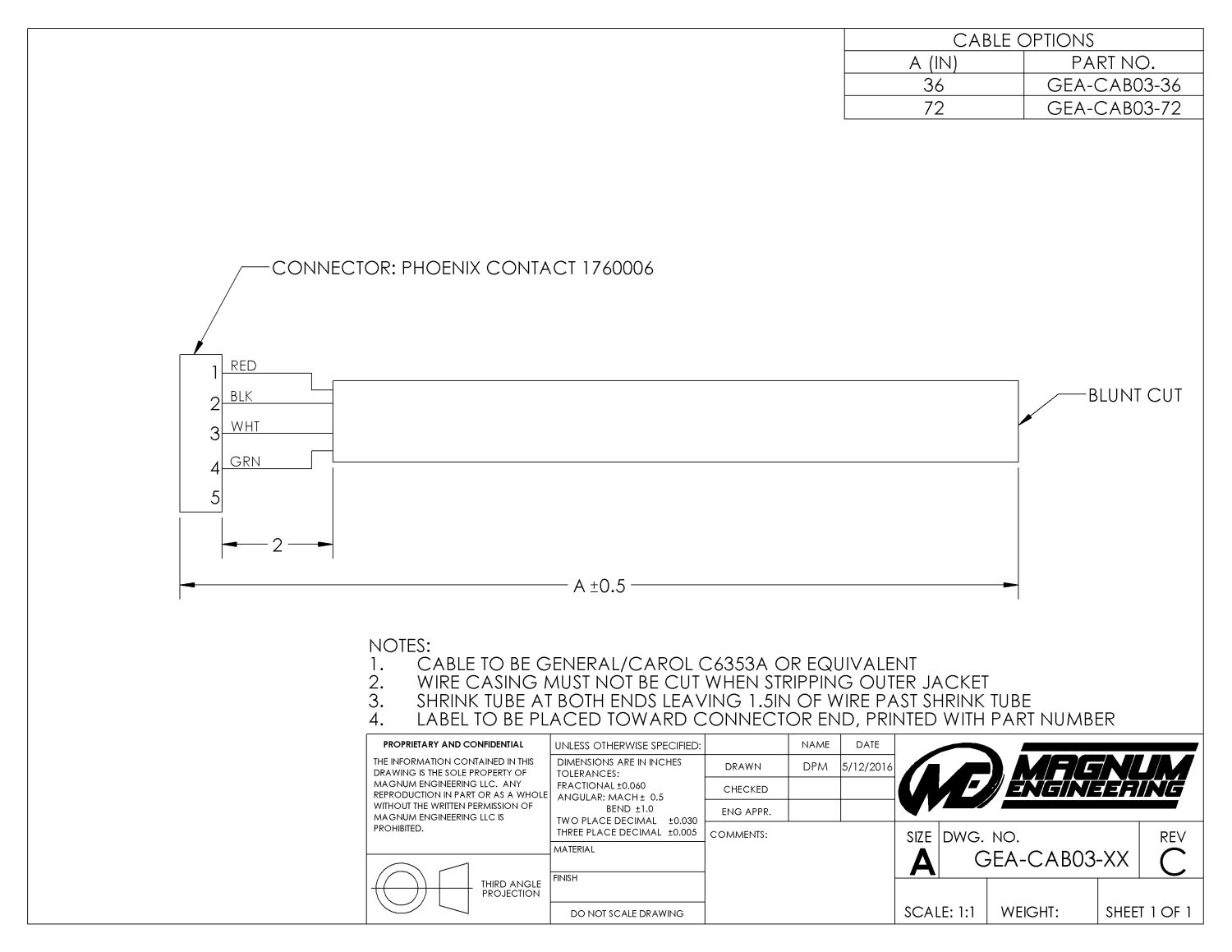 Jumper Cable
Part# GEA-CAB03-XX
Used to connect additional 5V light boxes ( more than one ), to the previous light box.
One cable required for each additional 5V light box on the die set.
The "XX" at the end of the part number above is replaced with the length of the cable option chosen.